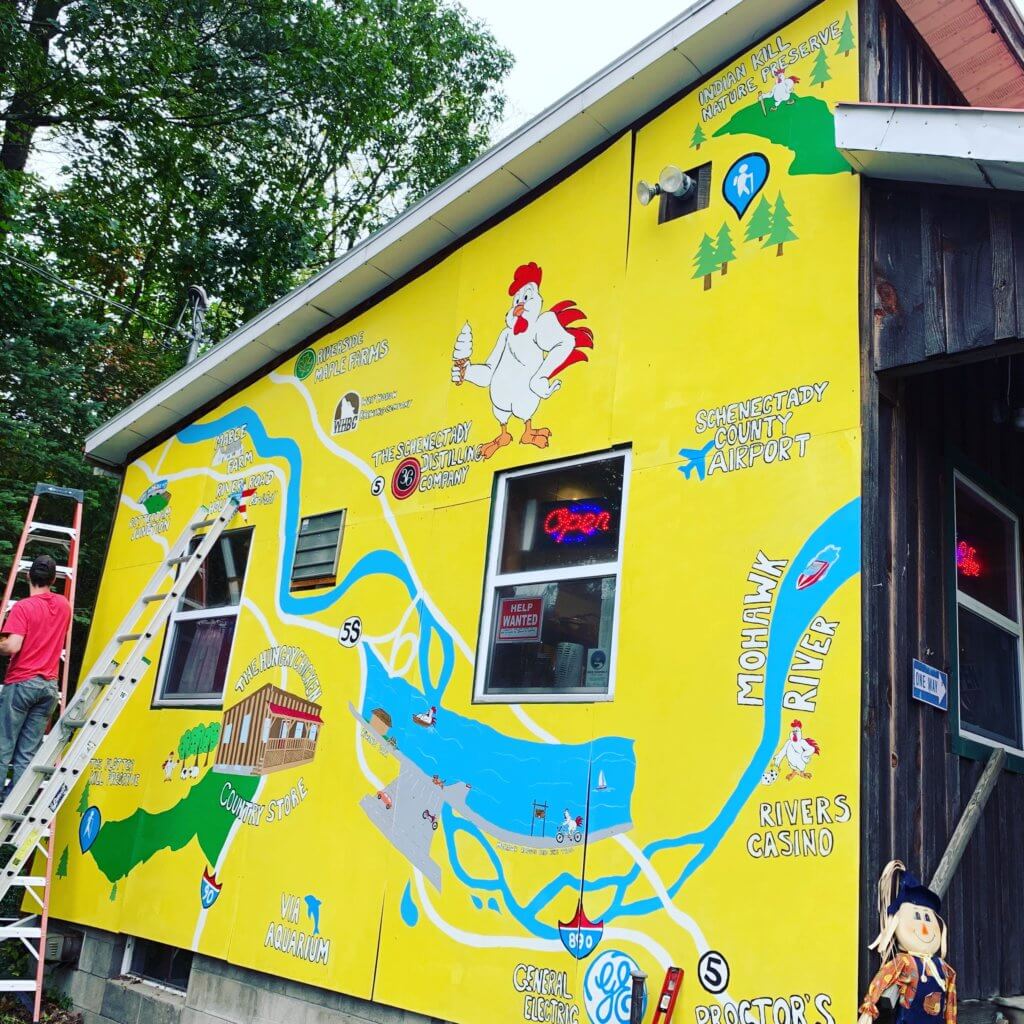 The Hungry Chicken Country Store, together with the Living Resources Art Program, is proud to announce the unveiling of our "Rotterdam Junction and Surroundings" mural on Saturday, October 19, 2019 at 10:30 am.
The mural highlights the natural features, bike paths and parks, and businesses throughout this part of Schenectady County. It will cover the entire street-facing side of the building. We invite the public to come celebrate this event with us.
The mural was painted by members of the Living Resources Art Program. Living Resources is a non-profit agency that provides services to over 1500 people with developmental disabilities. One of the many programs available at the agency is an art program that helps teach art and socialization. Program participants worked collaboratively to paint this beautiful mural.
The store has a personal connection to the arts program. The owner's son has been a part of this wonderful Living Resources program for many years and helped paint the mural. In fact, the store's chicken logo was originally drawn by him and is the reason for the store's name – reflecting his hungry chicken logo.
We would like to thank the Glenville Lowes for donating paint for this project.
The Hungry Chicken Country Store is located at 661 River Road (Rt.5-S) across from Kiwanis Park in Rotterdam Junction. For more information please call the store at 518-879-9442.