An oasis of country kindness
LOCAL CRAFTS, DELICIOUS HOME-MADE FOOD & ONE-OF-A-KIND FINDS
We care about our community by offering a retail venue where local farms and craftspeople can sell their high quality hand-crafted products at affordable prices.  
Our breakfast sandwiches are popular so we suggest ordering ahead by calling us at (518) 879-9442.
Delicious breakfasts to go.
We have breakfast sandwiches for every taste and appetite.  Our "Basic" is piled high with bacon, ham or sausage, 2 eggs, cheese and your favorite condiment all on a fresh-baked kaiser roll.   If you prefer vegetarian or gluten free we have delicious options for you too.  Our veggie sandwich is loaded with peppers & onions and we'll make your gluten free roll on the spot.
Really Hungry?  Our "Widow-Maker" is a lavish meat feast.  Imagine bacon and ham and sauage and 2 eggs and double cheese exploding from a fresh-baked kaiser roll.  
Bored with the basic?  Try your sandwich on a bagel or croissant and add a hash brown.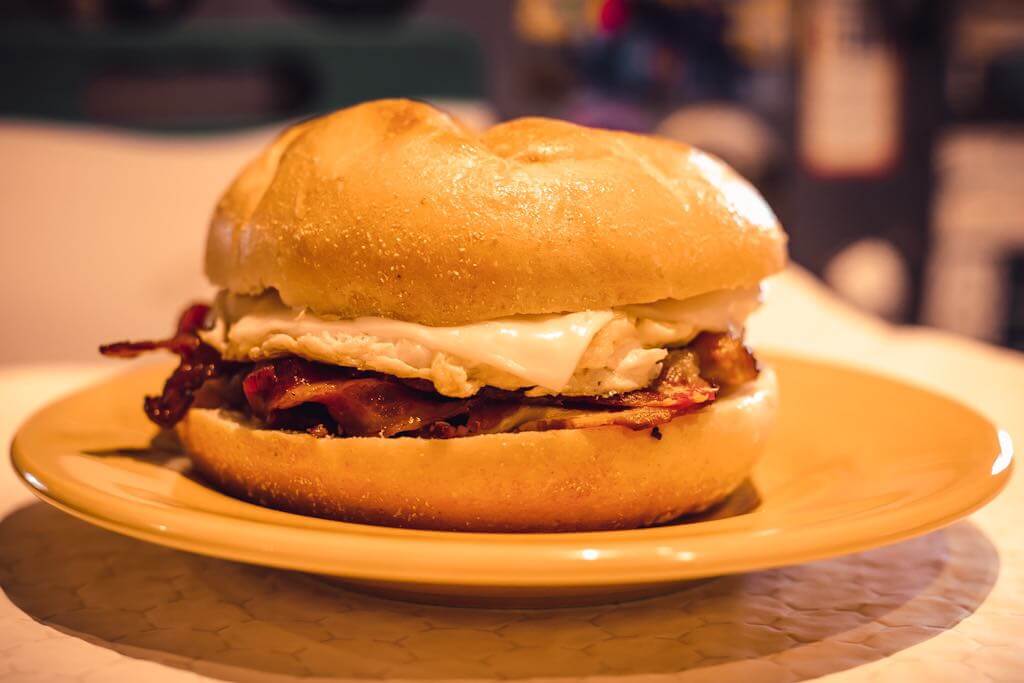 We make a wide selection of delicious treats from scratch including pies, mini-sweet loaves, fudge, quiche, cookies,  cinnamon rolls, scones, and pastries.  And our stocked pastry case is a delicious solution to that sudden sweet tooth.  These can also be pre-ordered online or at the store.  
The Hungry Chicken is open 7 days a week Spring through Fall.  Winter hours vary, so check the website.  We believe in and support our local farming community and our store reflects that in the wonderful products we carry. From pure local Honey, Maple Syrup and canned goods to premium Coffee and crafts, we have something perfect for everyone.
Our Farm is an Organic Apple Orchard!
NYS Grown & Certified! Apples & Cider for Sale in the Fall.